Go on, why not sponsor this page for $5.00 and have your own message appear in this space.


Click here for details



Those Who Died That Others Might Be Free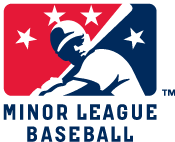 Ed Neusel
Date and Place of Birth: 1901 St Louis, Missouri
Date and Place of Death: July 31, 1944 St Louis, Missouri
Baseball Experience: Minor League
Position: Outfielder
Rank: Seaman
Military Unit: US Navy
Area Served: United States of America
Edward S "Ed" Neusel was born in St Louis, Missouri in 1901. Neusel, an outfielder, began his ball playing days on the sandlots of St Louis and was signed by the Winston-Salem Twins of the Piedmont League in 1920. Neusel finished the season with the Pawhuska Huskers of the Western Association League and began 1921 with Coffeyville Refiners of the Southwestern League. He was sold to the New York Yankees during that season, who sent him to the Eastern League's Waterbury Brasscos. Neusel was back with Coffeyville in 1922 and spent 1923 with the Southern Association's Nashville Vols and the Three-I League's Bloomington Bloomers. He split 1924 with Nashville and the Wilson Bugs of the Virginia League and was with the Springfield Senators of the Three-I League in 1925.
Neusel retired from the game after the 1925 season and returned home to St Louis where he operated a tavern.
In October 1942, at the age of 41, Neusel joined the United States Navy and was stationed at Lambert Field, St Louis.
On July 31, 1944, while still serving with the Navy, Seaman Ed Neusel died of heart disease at his sister's home is St Louis.
Thanks to Davis O Barker for help with this biography.
Added October 23, 2006
Copyright © 2007 Gary Bedingfield (Baseball in Wartime). All Rights Reserved.