Go on, why not sponsor this page for $5.00 and have your own message appear in this space.


Click here for details



Those Who Died That Others Might Be Free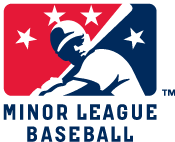 John Moller
Date and Place of Birth: 1916 Westchester, New York
Date and Place of Death: August 8, 1943 near Port Moresby, New Guinea
Baseball Experience: Minor League
Position: Pitcher/Outfield
Rank: Lieutenant
Military Unit: 321st Bomb Squadron, 90th Bomb Group USAAF
Area Served: Pacific Theater of Operations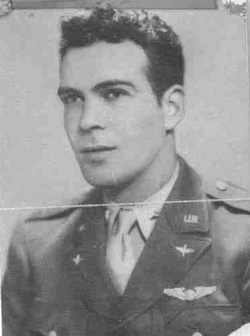 John Moller could pitch, hit and run - all-around ballplayer. He had a promising professional career ahead of him. But his life would come to an abrupt end in a mosquito-infested swamp in the Pacific.

John T Moller was born at Westchester, New York in 1916. A superb pitcher who could hit equally well, Moller attended Columbia University where he starred for the varsity team.

In 1940 and 1941, Moller was with the Olean Oilers of the PONY League. Because of his potent bat he was often called upon to play the outfield or pinch hit when not on the mound. On September 1, 1941 against the Bradford Bees, Moller achieved the highly unusual feat of winning both ends of a double header as the pitcher while his bat produced the winning run in both contests.

On December 23, 1941, Moller entered military service as an aviation cadet with the Air Force. After earning his bomber pilot's wings Lieutenant Moller was assigned to overseas duty with the 321st Bomb Squadron, 90th Bomb Group based at New Guinea in the Pacific.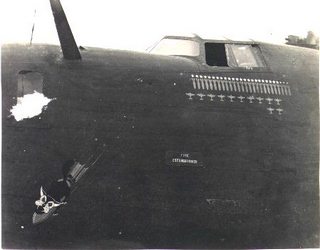 On August 8, 1943, Moller was piloting a Consolidated B-24 Liberator, "Big Emma," on a patrol along New Guinea's northern coastline.
Moller and his crew successfully completed the patrol but encountered terrible weather on their return. The late afternoon quickly descended into darkness and Moller radioed the control tower to advise that visibility was so poor he couldn't even see the searchlights at Port Moresby.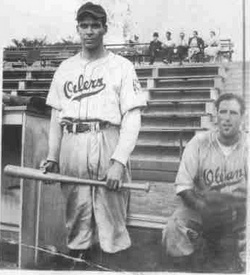 Moller searched hopelessly in the dark for an hour and a half before advising that he was going to bail out his crew rather than continue the hopeless search. Shortly aft
erwards all radio contact was lost.
The following day the wreckage of "Big Emma" was discovered in a swamp 20 miles from the airfield. All twelve crew members were dead.
The wreckage in which John Moller and his crew met their fate can still be seen today, half submerged in the salty, mosquito-infested swamp, near the village of Gaile on New Guinea.
Added August 23, 2006. Updated February 27, 2009.
Copyright © 2009 Gary Bedingfield (Baseball in Wartime). All Rights Reserved.