Go on, why not sponsor this page for $5.00 and have your own message appear in this space.


Click here for details



Those Who Died That Others Might Be Free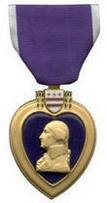 Joe Moceri
Date and Place of Birth: May 24, 1924 Detroit, Michigan
Date and Place of Death: June 30, 1944 Normandy, France
Baseball Experience: Minor League
Position: Pitcher
Rank: Private
Military Unit: 175th Infantry Regiment, 29th Infantry Division US Army
Area Served: European Theater of Operations
Roose-Vanker post of Detroit went on a scoring rampage at Halloran Park Sunday afternoon to cop the National regional American Legion junior baseball tournament. Joe Moceri, big 15-year-old right-hander, went the distance for the victors and fanned 16.
The Lima (Ohio) News August 14, 1939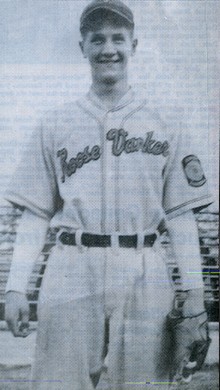 Joseph T "Joe" Moceri was born in Detroit, Michigan on May 24, 1924. Rose Sternelo clearly recalls watching her nephew play baseball as a youngster. "My nephew was such a good baseball player. Every day he would throw the ball around with his friends. As he got older, he got better. Everyone in the neighborhood liked Joey."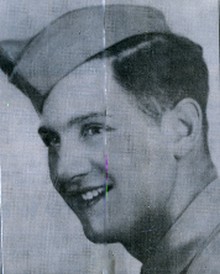 Moceri played baseball for St Clair High School and in 1939, the big 15-year-old posted a 14-1 pitching record for the Roose-Vanker post American Legion team that competed in the national regional baseball tournament. On August 14, 1939 - the day before the White Sox hosted the first big league night game in Chicago - Moceri fanned 16 Louisville American Legion batters to help advance his team to the Eastern Sectional Finals. At this time he was spotted by former major leaguer and Detroit Tigers' scout, AJ "Wish" Egan, who signed the youngster to a contract for 1940. "A big boy," said Egan later. "He was the kind of prospect you don't find every day and is almost certain to make the grade in the big show."
"We were all very proud of Joey," says Sternelo. "It was a joy to watch him play baseball. He dreamed of playing for the Tigers, but his dream was never fulfilled."
In 1941, Moceri was invited to Spring Training with the Tigers at Lakeland, Florida. He failed to make the team and was sent to Muskegon of the Michigan State League where he posted a 9-5 record. He played for Winston-Salem in the Piedmont League in 1942.
The day Joe Moceri got married he received his draft papers. Private Moceri originally served at Fort Jackson, South Carolina, where he was the pitching ace of the 106th Division Lions. Moceri was sent overseas to Europe with the 175th Infantry Regiment, 29th Infantry Division in 1944 and was at Normandy on D-Day. A few weeks later, on June 30, 1944, Joe Moceri was killed in action in France. His ball glove was stuffed in the back pocket of his army pants.
His body was returned to the United States after the war ended and is buried in Mount Olivet Cemetery in Detroit, Michigan. "It was a sad day when his body was flown back to the Detroit area for the funeral," says Sternelo. "We miss him to this day."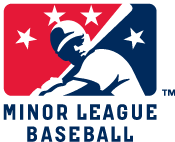 Thanks to Paul Corcoran MD for help with this biography.
Added November 21, 2006. Updated February 17, 2007.
Copyright © 2007 Gary Bedingfield (Baseball in Wartime). All Rights Reserved.