Go on, why not sponsor this page for $5.00 and have your own message appear in this space.


Click here for details



Those Who Died That Others Might Be Free

Harry Ladner
Date and Place of Birth: 1918 Philadelphia, Pennsylvania
Date and Place of Death: April 18, 1945 Ie Shima, Okinawa
Baseball Experience: Minor League
Position: Umpire
Rank: Staff Sergeant
Military Unit: 77th Infantry Division US Army
Area Served: Pacific Theater of Operations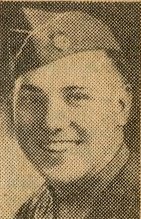 Harry B. Ladner, Jr. — a nephew of Judge Grover C. Ladner of the Orphans' Court of Philadelphia County, who rose to become Justice of the Supreme Court of Pennsylvania — was an outstanding hockey player at West Philadelphia High School, and went on to play professional hockey as a goalie with the West Virginia Comets.
At the age of just 20, he graduated from the George Barr Umpire School and was first assigned to the Arkansas-Missouri League in 1938. In 1939, he umpired in the Mountain State League and the Appalachian League, and was assigned to the Piedmont League for the 1942 season, prior to entering military service with the Army on March 20.

Staff Sergeant Ladner served with the 77th "Liberty" Infantry Division in the Pacific Theater, and participated in the invasions of Guam, Leyte, the Philippine Islands and Okinawa. After 14 months of overseas duty, he was killed amid stiff resistance from Japanese troops on Ie Shima, off Okinawa, on April 18, 1945, the same day and close to where famous war correspondent, Ernie Pyle, lost his life.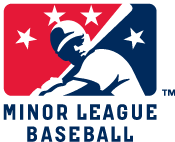 Thanks to Davis O Barker for help with this biography.
Added September 19, 2006. Updated April 13, 2011.
Copyright © 2011 Gary Bedingfield (Baseball in Wartime). All Rights Reserved.