Go on, why not sponsor this page for $5.00 and have your own message appear in this space.


Click here for details



Those Who Died That Others Might Be Free
Harry Imhoff
Date and Place of Birth: June 17, 1926 Baltimore, Maryland
Date and Place of Death: June 3, 1945 Okinawa
Baseball Experience: Minor League
Position: Catcher
Rank: Private
Military Unit: United States Marine Corps
Area Served: Pacific Theater of Operations
"Harry Imhoff, just out of high school, is another promising receiver with a whale of an arm," announced the Washington Post regarding the Baltimore Orioles promising young backstop in 1944. Imhoff starred in baseball, football and basketball at Mount St. Joseph High School, a Catholic school in Irvington, southwest Baltimore, before signing with the Orioles of the Class AA International League in the spring of 1944.

Imhoff played exhibition games against the Philadelphia Athletics on March 26 and the Boston Red Sox on April 4. He appeared in one regular season game, going 0 for 2 at the plate, then enlisted with the Marine Corps.

Private Imhoff served in the Pacific and was reported missing in action during the early days of the Okinawa campaign in April 1945. On July 24, the United States War Department officially listed him as killed in action; the date given for his death was June 3 but this is probably the date his body was recovered.

"He was on one of those landing crafts in the Marines," said teammate Howie Moss years later. "They dropped the front end when they landed on the beach and he never got off."

His name is among the 240,000 American servicemen names inscribed on the Peace Memorial at Okinawa.
In 1949, at the request of his parents, Harry N. Sr., and Evelyn Imhoff, the young soldier's remains were returned home to Baltimore. On Friday, March 4, a Requiem High Mass was held at St. Mary's Star of the Sea Church, followed by internment at the Holy Cross Cemetery.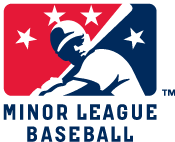 Thanks to Davis O Barker for help with this biography.
Added September 19, 2006. Updated February 28, 2011.
Copyright © 2011 Gary Bedingfield (Baseball in Wartime). All Rights Reserved.