Go on, why not sponsor this page for $5.00 and have your own message appear in this space.


Click here for details



Those Who Died That Others Might Be Free
Norman Duncan
Date and Place of Birth: January 28, 1920 Mayville, Michigan
Date and Place of Death: April 12, 1945 off coast of Okinawa, Pacific Ocean
Baseball Experience: Minor League
Position: Shortstop
Rank: Lieutenant (jg)
Military Unit: US Navy
Area Served: Pacific Theater of Operations
Norm Duncan was born in Mayville, Michigan, a small village about 80 miles north of Detroit. A tall, handsome young man, he seemed to excel at whatever endeavor he undertook and this was especially true of baseball. Duncan attended Mayville High School where he was an outstanding shortstop and the school enjoyed championship years throughout his time there.

Duncan went on to captain the baseball team at Michigan State College (later Michigan State University). He led the Spartans in hitting in 1939, with a .341 batting average, and raised that figure to a team best .398 in 1940. In 1941, he hit .301 and attracted a lot of interest from major league clubs. Duncan and fellow Michigan State player Casimir "Casey" Klewicki entered into talks with St. Louis Browns' scout Jack Fournier shortly before graduation in May 1941, but caused controversy when they both worked out with the Philadelphia Athletics before a game in Detroit. Fournier claimed they had signed with the Browns, while the players stated they had merely discussed the possibility and had not signed anything. Nevertheless, on June 26, 1941, Duncan and Klewicki signed with the Browns and joined the St. Joseph Autos of the Class C Michigan State League.

In their debut against Muskegon the following night, Duncan had a single and two walks in the lead-off spot, while Klewicki, playing third base and batting second, had four singles in six trips to the plate. Both players enjoyed strong rookie seasons. Duncan batted .277 in 66 games with 35 RBIs and four home runs, while Klewicki batted .261 in 63 games with 34 RBIs and six home runs.

Duncan returned to Michigan State in the fall of 1941, for post graduate work and also served as assistant baseball coach. He was sold to the Cincinnati Reds' organization for the 1942 season but military service called and he attended the Navy's Officer Training School in Chicago, from which he graduated as an ensign. Promoted to lieutenant junior grade, Duncan served on board the escort destroyer USS Whitehurst (DE-634) as an Anti-Submarine Warfare (ASW) Officer, interpreting data and determining changes of course and speed, as the ship hunted for enemy submarines.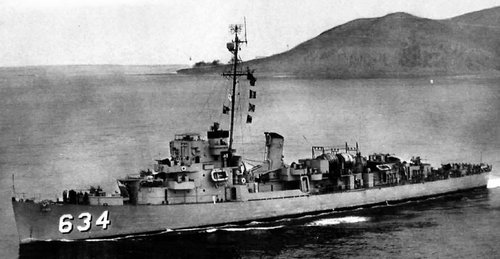 The Whitehurst put to sea in November 1943, and performed a variety of escort duties in the Pacific. At the beginning of April 1945, she was involved in vital screening duties off the southwest coast of Okinawa during the invasion of the island. At 2:30 P.M., on April 12, 1945, four Japanese Aichi D3A "Val" dive-bombers approached the Whitehurst from the south. One plane detached itself from the group and headed for the destroyer. It circled and then commenced a steep dive in a kamikaze attack, somehow getting through the anti-aircraft fire and crashing into the ship's forward superstructure,
penetrating the bulkheads and starting fires that enveloped the entire bridge.

Duncan's battle station was the SONAR Shack, which was a very small compartment on the face of the ship's superstructure just forward of the bridge. The plane—packed with explosives—passed through the Combat Information Center and the Pilot House, which was directly below the SONAR Shack. It is not known whether Duncan was killed at this time or jumped overboard to escape the inferno, but his was body was never recovered. Of the crew of 189 men, 42 were dead or missing and over 40 were seriously burned or injured. The Whitehurst eventually limped back to Hawaii for repairs.

Norman Duncan is memorialized at the Manila American Cemetery at Fort Bonifacio in the Philippines. He was awarded the Commendation Ribbon for his service as ASW Officer that led to the successful attack upon a Japanese submarine.

In his hometown of Mayville, the Norman Duncan Memorial Award was donated by his former schoolmate George Foster shortly after the war. The award continues to be given to the outstanding senior athlete based on an accumulated criteria of athletics, academics and citizenship over their four years in high school.
| | | | | | | | | | | | | |
| --- | --- | --- | --- | --- | --- | --- | --- | --- | --- | --- | --- | --- |
| Year | Team | League | Class | G | AB | R | H | 2B | 3B | HR | RBI | AVG |
| 1941 | St. Joseph | Michigan State | C | 66 | 289 | 63 | 80 | 19 | 4 | 4 | 35 | .277 |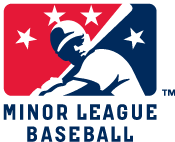 Thanks to Norm Duncan's son, Norm Jr, and Max Crow, USS Whitehurst expert and webmaster of www.whitehurst.org for their help with this biography.
Added November 6, 2006. Updated February 24, 2011.
Copyright © 2011 Gary Bedingfield (Baseball in Wartime). All Rights Reserved.