Go on, why not sponsor this page for $5.00 and have your own message appear in this space.


Click here for details



Those Who Died That Others Might Be Free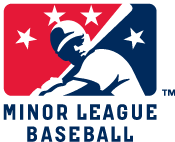 Edward Dalton
Date and Place of Birth: 1895 Boston, Massachusetts
Date and Place of Death: March 30, 1945 Belgium
Baseball Experience: Minor League
Position: Unknown
Rank: Lieutenant Colonel
Military Unit: Civil Affairs Division, US Army
Area Served: European Theater of Operations
Edward F Dalton was born in Boston, Massachusetts in 1895. He played minor league baseball before the First World War in the New England League and the Southern League, and had trials with the St Louis Cardinals and Brooklyn Dodgers.
After his baseball career ended Dalton became a lawyer in Boston. During WWII he served with the Civil Affairs Division of the Army in Europe. On March 30, 1945, Lieutenant Colonel Edward Dalton was killed in a plane crash in Belgium. He is buried at the Ardennes American Cemetery in Neupre, Belgium.
Thanks to Davis O Barker for help with this biography.
Added September 19, 2006.
Copyright © 2008 Gary Bedingfield (Baseball in Wartime). All Rights Reserved.