Go on, why not sponsor this page for $5.00 and have your own message appear in this space.


Click here for details



World War II Hero of the Minor Leagues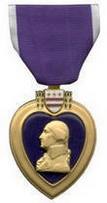 Mel Wasley
Date and Place of Birth: April 19, 1917 Grass Valley, California
Died: March 1982 Grass Valley, California
Baseball Experience: Minor League
Position: Outfield
Rank: Unknown
Military Unit: US Army
Area Served: European Theater of Operations
Melvin C "Mel" Wasley was born on April 19, 1917 in Grass Valley, California. He signed with Norfolk of the Nebraska State League in 1936 and batted .361 with 90 RBIs his rookie year. In 1937 he was with Union Springs of the Alabama-Florida League where he hit .303, and joined Duluth of the Northern League in 1938, where his .357 average was second best in the league.
In 1939, the young outfielder was with Springfield of the Western Association where he had a fourth best .335 average along with 116 RBIs. In 1940, Wasley split the season between Sacramento of the Pacific Coast League and Portsmouth of the Middle-Atlantic League. He played for Pocatello of the Pioneer League in 1941 where he batted .294 with 101 RBIs before entering military service with the Army on January 20, 1942.
Wasley served with the US Army and was the first professional baseball player reported to have been wounded in the invasion of France. Wasley suffered wounds to his face, centered around his eyes and nose.
Wasley was discharged from service in November 1945 and returned to baseball with Wenatchee of the Western International League in 1946. He continued to play in the minors until the mid-1950s, enjoying his best post-war season with Salem of the Western International League in 1949, when he batted .329 with 12 home runs and 118 RBIs.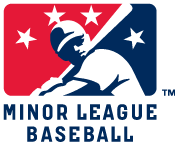 Melvin Wasley passed away in Grass Valley, California in March 1982. He was 65.
Created March 17, 2008.
Copyright © 2008 Gary Bedingfield (Baseball in Wartime). All Rights Reserved.