Go on, why not sponsor this page for $5.00 and have your own message appear in this space.


Click here for details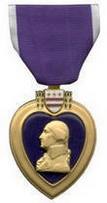 Bob Ray
Date and Place of Birth: Waterbury, Connecticut
Baseball Experience: Minor League
Position: Third Base
Rank: Private First-Class
Military Unit: 42nd Infantry Division, US Army
Area Served: European Theater of Operations
Robert C "Bob" Ray was born in Waterbury, Connecticut. A third baseman, he signed by the Philadelphia Phillies and was with the Utica Braves of the Eastern League in 1943 where he played 21 games under veteran manager Wally Schang before being called into service with the Army in July.
Ray served as a private first-class with the 42nd "Rainbow" Division from Marseilles in France to the defense of the Rhine, spending much of that time as a company scout. In March 1945, the 42nd Division went on the offensive, attacking through the Hardt Mountains, and broke through the Siegfried Line. It was then that Ray was seriously wounded by German machine-gun fire. His throwing arm and right side were hit and his shoulder-blade was shattered.
Ray was returned to the United States was he was hospitalized at Northington General Hospital in Tuscaloosa, Alabama. Within months, Ray was thinking about his baseball career and was practising taking grounders with other GIs at the hospital although his injuries were not allowing him to use his arm in overhand throwing.
Bob Ray didn't make it back to organized baseball.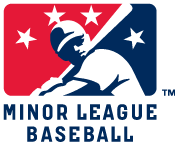 Created March 17, 2008.
Copyright © 2008 Gary Bedingfield (Baseball in Wartime). All Rights Reserved.