Emmett "Heinie" Mueller
Date and Place of Birth: July 20, 1912 St Louis, Missouri
Died: October 3, 1986 Orlando, Florida
Baseball Experience: Major League
Position: Second Base
Rank: Unknown
Military Unit: US Army
Area Served: United States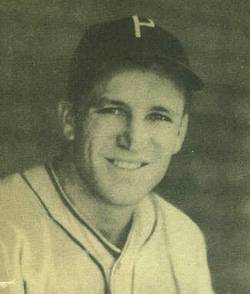 Emmett J "Heinie" Mueller was born in St Louis, Missouri on July 20, 1912. The 5-foot 6-inch infielder originally signed with the St Louis Cardinals' organization beginning his career with Springfield in the Western Association. He was with Houston in 1935 and 1936, then went to spring training with the Cardinals in 1937.
In December 1937, Mueller was purchased by the Phillies. He joined their starting line-up as a second baseman in 1938. In his first major league game against the Dodgers on April 19, Emmett Mueller hit a home run in his first at-bat. He batted .250 in 136 games in 1938. In 1939, Mueller hit .279 as a utility infielder. He batted at the .247 mark in 1940 and was .227 in 1941.
Mueller entered military service at the beginning of 1942. He served with the US Army at Jefferson Barracks, Missouri, and played for the Reception Center Missions with Johnny Sturm, George Archie, Joe Gallagher, Al Mazur (Louisville Colonels), and Dick Tichachek (Cardinals' farm system).
On July 7, 1942, Mueller was selected for an All-Service team that played against an American League all-star squad at Cleveland's Municipal Stadium. Before 62,059 fans, the American League beat the servicemen, 5-0.
Mueller remained at Jefferson Barracks in 1943, but in October he was one of 119 athletes working at Camp Grant, Illinois, under a new physical education rehabilitation program for convalescent soldiers. In November he was assigned to the re-training unit at O'Reilly General Army Hospital in Springfield, Missouri as an educational adviser.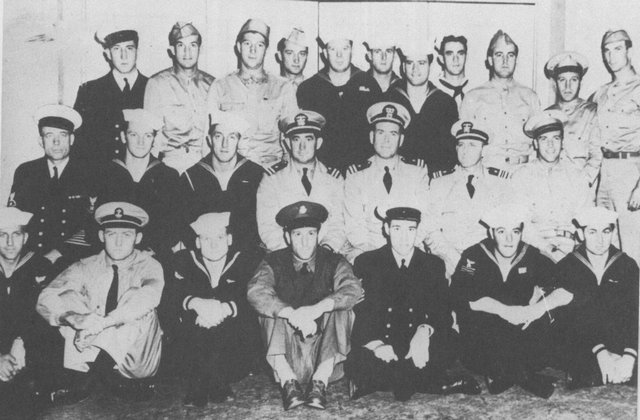 All-Service team that played at Griffith Stadium July 1942. Mueller is back row, second from right.
Mueller was back with the Phillies for spring training in January 1946. He was 33 years old and had missed four seasons. He was released by the Phillies on April 22. He continued to play in the minor leagues and later became a minor league player-manager, including a stint with the Muskogee Reds in the Western Association in 1949.
Emmett "Heinie" Mueller passed away on October 3, 1986 in Orlando, Florida. He was 74 years old and is buried at Woodlawn Cemetery in Winter Garden, Florida.
Created March 15, 2007. Updated March 27, 2007.
Copyright © 2008 Gary Bedingfield (Baseball in Wartime). All Rights Reserved.