Go on, why not sponsor this page for $5.00 and have your own message appear in this space.


Click here for details



World War II Hero of the Minor Leagues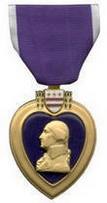 Fred Chumley
Date and Place of Birth: December 25, 1915 Texas
Died: May 25, 1994 Houston, Texas
Baseball Experience: Minor League
Position: Pitcher
Rank: Corporal
Military Unit: US Marine Corps
Area Served: Pacific Theater of Operations
Fred Chumley was born in Texas on December 25, 1915. He signed his first professional contract with the Lake Charles Skippers of the Evangeline League in 1937 but left the club before making any appearances. He was back with the Skippers in 1940 and was 20-8 with a 3.34 ERA.

In 1941, he was 16-9 for the Skippers and joined Madison of the Class B Three-I League in 1942. An all-star selection that year, Chumley had a 12-13 record and 3.42 ERA, enough to earn a call-up to the Louisville Colonels of the American Association in the spring of 1943.

The Colonels were not greatly concerned when Chumley was called up for medical inspection by his draft board in 1943. Chumley had suffered two broken jaws, he had a silver plate in his chin, he had an injured back and a kidney disorder. The results of an auto accident some years before. But he was accepted for service and joined the Marine Corps.

Chumley served in the Pacific and was wounded during the Saipan campaign. He recuperated at Hawaii and soon found himself managing the Catlin Raider baseball team of the 14th Naval District League. Chumley won 18 games on the mound for the Raiders and was the team's top hitter, playing the outfield when not pitching.

Due to his back injury, Chumley was released from service in early 1945 and reported to the Louisville Colonels in his Marines uniform on March 21. He made 13 appearances for the Colonels and was 1-2 with a 5.02 ERA when he was optioned to Scranton of the Eastern League in July. Chumley reported to Scranton just a few hours before a game with Albany and promptly hurled a 1-0 no-hitter. Only three men reached first base and Chumley got two of his team's three hits. He finished the year with a 7-7 record for Scranton.

Chumley was with Louisville for spring training in 1946 but was released by the club in May and did not play that season. He returned to professional baseball for one last season in 1947, pitching for Gainesville of the Big State League.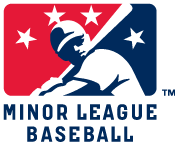 Fred Chumley passed away on May 25, 1994 in Houston, Texas.


Created March 28, 2008. Updated June 18, 2008.
Copyright © 2013 Gary Bedingfield (Baseball in Wartime). All Rights Reserved.