Go on, why not sponsor this page for $5.00 and have your own message appear in this space.


Click here for details



Those Who Died That Others Might Be Free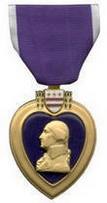 George Zwilling

Date and Place of Birth: 1919 Cincinnati, Ohio
Date and Place of Death: March 31, 1943 Fondouk, Tunisia, North Africa
Baseball Experience: Minor League
Position: Shortstop
Rank: Private First Class
Military Unit: 135th Infantry Regiment, 34th Infantry Division
Area Served: Mediterranean Theater of Operations

Like his father, George Zwilling was a well-known baseball player in Cincinnati. Like his father, he would fight for his country in a World War. But unlike his father, George Zwilling wouldn't come home.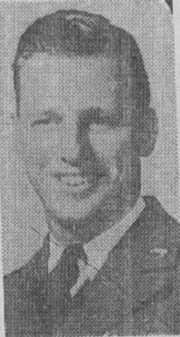 George C Zwilling was born in Cincinnati, Ohio in 1919. He attended St Francis and Rothenberg schools, and like his father, Charles, became a well-known amateur baseball player in the city.

Zwilling was working for the local Schoenling Brewery when he was signed by the Cincinnati Reds in the spring of 1941. The young shortstop was assigned to the Columbus Red Birds of the South Atlantic League for what was to be his only professional season.

On October 20, 1941, Zwilling entered military service at the Fort Thomas Army Reception Center in Kentucky. He took basic training at Camp Wolters, Texas, and in May 1942, Private First Class Zwilling was on his way to Northern Ireland with the 135th Infantry Regiment, 34th Infantry Division.

On July 4, 1942 - to celebrate Independence Day - the first officially recognized baseball game since the First World War took place in Northern Ireland. Zwilling played shortstop for the 34th Infantry Division against the 1st Armored Division at Windsor Field, Belfast, in front of an enthusiastic if somewhat bewildered crowd of locals and the Duke of Abercorn. Zwilling was 2 for 3 at the plate in the 34th's 3-2 win.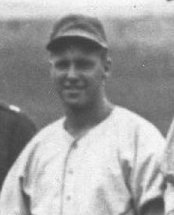 In November 1942, the 34th Infantry left Northern Ireland bound for North Africa. Operation Torch was the Allied invasion of North Africa and the division's job was to overcome the Vichy French forces at Algiers, Algeria.

On November 7 the division disembarked at Algiers and met with sporadic resistance. But during that time Zwilling and others were captured and held prisoner by the French. A British sailor, Douglas Derbyshire, who had befriended Zwilling and was captured at the same time, later wrote to the Cincinnatian's family to explain the situation. "We were all very tired when we were captured," wrote Derbyshire, "as we had been up all night under shell fire, while approaching the harbor of Algiers, and all day we were trying to clear out the French soldiers."

Derbyshire went on to explain that "we were treated fairly well in the camp, but the lads couldn't 'go' their food at first."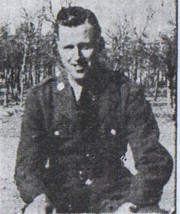 The British sailor went on to say that "it was an honor to be with your boys under shell- fire and machine-gun fire - they were magnificent!"

By February 1943, the 34th Infantry Division were in Tunisia fighting Rommel's Afrika Korps. His last letter home said "keep your fingers crossed" because he hoped to be home in a couple of months.

Under the command of the British IX Corps, the division was assigned to breakthrough the German defenses at Fondouk. The whole episode was a series of disasters and Private First Class Zwilling was killed in action during the assault on March 31, 1943.

A requiem high mass was held for George Zwilling at St Francis Seraph Church in Cincinnati on May 1, 1943 and attended by soldiers from the Fort Thomas Army Reception Center. He is buried at the military cemetery in Carthage, Tunisia.

Thanks to the Public Library of Cincinnati and Hamilton County for help with this biography.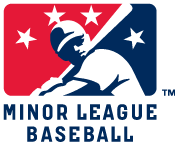 Added July 18, 2006.
Copyright © 2008 Gary Bedingfield (Baseball in Wartime). All Rights Reserved.