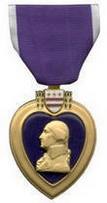 John Zulberti
Date and Place of Birth: 1913 Solvay, New York
Date and Place of Death: January 21, 1944 Italy
Baseball Experience: Minor League
Position: Infield
Rank: Second Lieutenant
Military Unit: US Army
Area Served: Mediterranean Theater of Operations
One of Syracuse's best known athletes of the last 12 or 14 years, has been killed in action in Italy.
Syracuse Herald-Journal February 23, 1944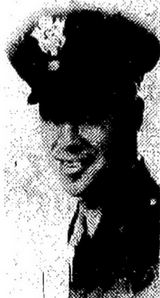 John J Zulberti was born in Solvay, New York, a village just west of Syracuse in 1913. He attended Solvay High School where he played baseball and basketball and helped his team in the two sports to a record 30 consecutive victories.
After graduation he played shortstop with the Solvay Tigers and helped that club win the suburban league championship. He later made the switch to second base when he joined the Markson semi-pro team coached by former major league players Ben Egan and Jim Walsh.
In 1937, he signed with the Ogdensburg Colts of the Canadian-American League and batted .253 in 27 games. The following year he played 124 games with the Colts and batted an excellent. 320 with 14 home runs. Zulberti signed with the Montgomery Rebels of the Southeastern League in 1939 and hit .254 in 68 games, then played for the Miami Beach Tigers of the Florida East Coast League in 1940, hitting .275 with nine home runs in 105 games.
He was back in Syracuse in 1941 and played for the powerful Cortland Moose team of the Syracuse Herald-Journal Semi-Pro League, where he earned a reputation as a power-hitting shortstop.
Zulberti entered military service on April 16, 1942. He was assigned to the 1206th Service Unit at Fort Niagara, New York and switched to third base under the post team manager and former New York Giant, Andy Cohen. He quickly attained the rank of sergeant and attended officer candidate school. He was commissioned a second lieutenant before going overseas in 1943.
Second Lieutenant John Zulberti was killed in action in Italy on January 21, 1944. He was survived by his wife, Teresa Capucilli Zulberti, and his five-month old son, John Jr, whom he had never seen.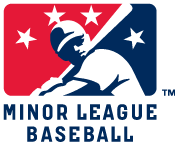 In September 1948, John Zulberti's body was returned to Syracuse. Following services at St Cecilia's Church, Solvay, on September 21 - which was attended by his family, his wife and five year-old son - he was buried at the St Agnes' Cemetery.
Thanks to Regina Zulbert Painter for help with this biography.
Added August 18, 2006. Updated December 22, 2008.
Copyright © 2008 Gary Bedingfield (Baseball in Wartime). All Rights Reserved.