Go on, why not sponsor this page for $5.00 and have your own message appear in this space.


Click here for details



Those Who Died That Others Might Be Free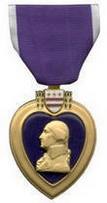 Lamar "Dutch" Zimmerman
Date and Place of Birth: circa 1918 Pine Grove, Pennsylvania
Date and Place of Death: January 24, 1945 Luxembourg
Baseball Experience: Minor League
Position: Outfield
Rank: Technical Sergeant
Military Unit: 317th Infantry Regiment, 80th Infantry Division US Army
Area Served: European Theater of Operations
Lamar A "Dutch" Zimmerman was born in Pine Grove, Pennsylvania in 1918. The young outfielder signed with the Syracuse Chiefs of the International League in the fall of 1940 and played a few games before the season was over.
In 1941, Chiefs' manager, Ben Borgmann, tried to convert Zimmerman to a catcher but the experiment failed and he was optioned to the Bristol Twins of the Appalachian League, returning to Syracuse in September. The following year was Zimmerman entered military service with the Army on April 25, 1942.
Shortly before joining the Army, Zimmerman's words of praise for The Sporting News appeared on the pages of the publication. "Several issues of The Sporting News have been received by me," he wrote, "and this is one of the nicest courtesies ever shown me. The Sporting News has been my favourite sports sheet since I first became interested in baseball, and it will be doubly appreciated when I am in the service, as this will be one of the very few familiar objects to me."
Zimmerman was stationed at Camp Wheeler, Georgia in 1943, and was a regular outfielder with the Camp Wheeler Spokes baseball team featuring Cecil Travis. The Spokes had an outstanding year and clinched the National Semi-Pro tournament title with a 5-3 win over Enid Army Flying School of Oklahoma on August 29.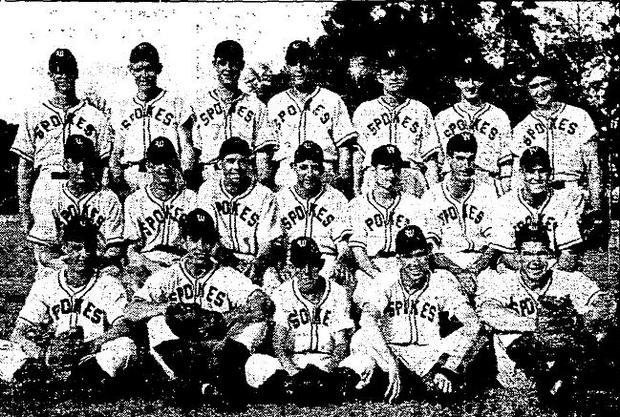 Camp Wheeler Spokes, 1943

National Semi-Pro tournament champions (Zimmerman is back row, first right)
John Bottarini, a former Syracuse catcher, who played for the Kirtland Field Army Air Force team in the semi-pro tournament saw Zimmerman in action and promptly contacted the Syracuse Herald-Journal. "Zimmerman will be ready for the Chiefs when peace comes and will be valuable to Syracuse as a hitter," he said.
The following year Technical Sergeant Zimmerman was in Europe with the 317th Infantry Regiment, 80th Infantry Division of the US Army. Lamar Zimmermann was killed in action on January 24, 1945. He was 27 years old and survived by his wife, Tillie. His remains were later returned to Pine Grove.
"He was my grandmother's brother," recalls Pastor Larry Lamar Spittler, "and I was named after him. I am proud of him even though I never met him and I am honored to carry his name."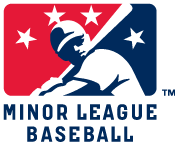 Thanks to Pastor Larry Lamar Spittler for help with this biography.
Added August 29, 2007. Updated December 3, 2007.
Copyright © 2008 Gary Bedingfield (Baseball in Wartime). All Rights Reserved.