Thanks Dad for all the Gifts you gave me even though you had to leave far too soon
Love, your son, Peter Zarrilla
Those Who Died That Others Might Be Free
Pete Zarrilla
Date and Place of Birth: August 8, 1922 New Castle, Pennsylvania
Date and Place of Death: August 9, 1945 Smiley, Texas
Baseball Experience: Minor League
Position: Outfield
Rank: Corporal
Military Unit: USAAF
Area Served: United States
Peter J "Pete" Zarrilla was born on August 8, 1922 in New Castle, Pennsylvania. A cousin of American League outfielder, Al Zarrilla, he attended Senior High School and signed his first professional baseball contract with the Hollywood Chiefs in the Florida East Coast League in 1940. Zarrilla was with the Knoxville Smokies in the Southern Association in 1941, and played for Elizabethton and Greeneville in 1942.
Zarrilla entered military service in 1942 and served with the Army Air Force at Randolph Field, Texas. He later served at Foster Field, Texas, where he was a Link trainer instructor. He was a regular outfielder on the Foster Field Falcons baseball team and played halfback on the football team.
On November 1, 1944, Zarrilla married Betty Cass, a personnel clerk at Foster Field.
On August 9, 1945, the Falcons traveled to Childress Army Air Base in Texas for a ballgame. The Falcons won that contest and five of the players - Zarrilla, Duard Lawson, Harold Phillips, Chester Seipp and Lester Clotiaux, along with pilot Second Lieutenant Peter R Davis - flew back to Foster Field in a twin-engined airplane. On the return journey the plane crashed near Smiley, Texas and burst into flames. Corporal Zarrilla and the other five men on board were all killed. It was the day after his 23rd birthday.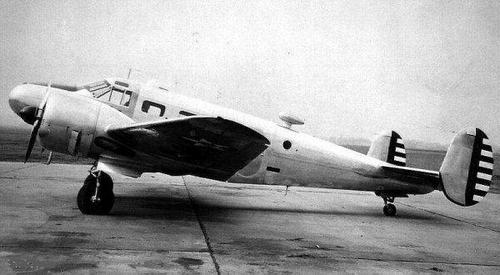 Pete Zarrilla was survived by his wife and young son. He is buried at St Lucy's Cemetery, New Castle.
Thanks to Davis O Barker and New Castle Public Library for help with this biography.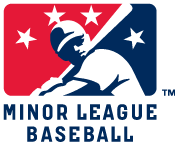 Added September 12, 2006. Updated September 18, 2011.
Copyright © 2011 Gary Bedingfield (Baseball in Wartime). All Rights Reserved.