Go on, why not sponsor this page for $5.00 and have your own message appear in this space.


Click here for details



Those Who Died That Others Might Be Free
World War II Hero of the Minor Leagues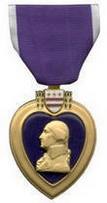 Marion Young
Date and Place of Birth: 1922 Madison, Wisconsin
Date and Place of Death: December 13, 1944 Pacific
Baseball Experience: Minor League
Position: Second Base
Rank: Unknown
Military Unit: US Marine Corps
Area Served: Pacific Theater of Operations
Marion P "Spud" Young was born in 1922 in Madison, Wisconsin. Young's only season in professional baseball was with the Utica Braves of the Canadian-American League in 1942, playing 120 games and batting .242.
Young joined the Marines on December 14, 1942 and served in the southwest Pacific Theater for 14 months. He was killed in action on December 13, 1944 - one day shy of being in the service two years.
Thanks to Davis O Barker for help with this biography.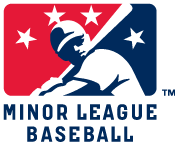 Added September 21, 2006
Copyright © 2008 Gary Bedingfield (Baseball in Wartime). All Rights Reserved.