Go on, why not sponsor this page for $5.00 and have your own message appear in this space.


Click here for details



Those Who Died That Others Might Be Free
World War II Hero of the Minor Leagues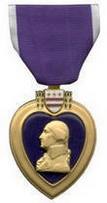 Les Wirkkala

Date and Place of Birth: October 9, 1913 Sebeka, Minnesota
Date and Place of Death: September 7, 1944 Gravelotte, France
Baseball Experience: Minor League
Position: Pitcher
Rank: Private First Class
Military Unit: HQ Company, 38th Armored Infantry Battalion, 7th Armored Division
Area Served: European Theater of Operations

Wirkkala was "one of the most popular players to ever don a Fremont uniform." But his hopes to play in the major leagues would end on the battlefields of France.



Lester R "Les" Wirkkala was born on October 9, 1913 in Sebeka, Minnesota. A celebrated player during his high school days, Wirkkala pitched for the Sebeka Stingers in 1932, the league champions in the amateur OTW (Ottertail, Todd and Wadena counties) League, and runners-up in the state Class B tournament.

Wirkkala began his pro baseball career in the Nebraska State League. In July 1938 he joined the Fremont Green Sox in the Ohio State League following the disbandment of the Nebraska circuit. Wirkkala recorded 14 wins that year and was a huge success with the Fremont fans. Nicknamed the "Silent Finn" for his quietness, Wirkkala was labeled "one of the best right-handers to pitch with Fremont," by a local newspaper.

1939 was an outstanding year for the 25-year-old, with 19 wins for the Green Sox. His contract was purchased by the St Louis Browns and he made an end-of-season appearance with Toledo in the American Association, hurling six innings and striking out three. Wirkkala was the Mud Hens' workhorse in 1940, making 39 appearances with a 9-13 record for the seventh placed club. He continued the pattern in 1941 with 37 appearances and a 12-10 record. Wirkkala was also honored with a "Sebeka Day" in 1941 at Lexington Park in St Paul, Minnesota.

Wirkkala was due to report to the Browns' spring training camp in 1942 but he was inducted for military service on February 5. He trained at Camp Polk, Louisiana and in August 1944, Private First Class Wirkkala arrived in France with the 38th Armored Infantry Regiment, 7th Armored Division. Less than a month later, at Gravelotte, France on September 7, 1944, Les Wirkkala was killed in action. He is buried at Mantyla Cemetery, a small rural cemetery north of his childhood home of Sebeka.
I am especially grateful to Nancy Koebel at the Birchard Public Library of Sandusky County, Ohio for help with this article.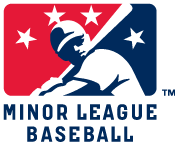 Added August 13, 2006. Updated December 4, 2006.
Copyright © 2008 Gary Bedingfield (Baseball in Wartime). All Rights Reserved.