Go on, why not sponsor this page for $5.00 and have your own message appear in this space.


Click here for details



Those Who Died That Others Might Be Free
World War II Hero of the Minor Leagues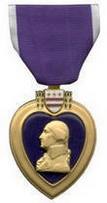 Wirt Twitchell
Date and Place of Birth: 1917 Phoenix, Arizona
Date and Place of Death: July 1944 Saipan
Baseball Experience: Minor League
Position: First Base
Rank: First Lieutenant
Military Unit: Company E, 158th Infantry Regiment, 45th Infantry Division US Army
Area Served: Pacific Theater of Operations
Wirt B Twitchell was born in Phoenix, Arizona and was an excellent athlete at the University of Southern California. He first played professional baseball as a pitcher with the Hobbs Boosters of the West Texas-New Mexico League in 1938, appearing in 22 games for a 6-9 record.
Twitchell quite baseball after the 1938 season but returned to the game in 1940, when he signed with the Brooklyn Dodgers organization as an outfielder/first baseman. Playing for the Americus Pioneers of the Georgia-Florida League, the Newport Dodgers of the Northeast Arkansas League and the Johnstown Johnnies of the Penn State Association that year, he played 125 games and batted a collective .239 with 15 home runs.
In January 1941, Twitchell entered military service with the Army. In October of that year, Sergeant Twitchell was stationed at Camp Barkeley, Texas with Company E, 158th Infantry Regiment, 45th Infantry Division. He was later commissioned a lieutenant and served in the Pacific. First Lieutenant Twitchell was killed in action on Saipan in July 1944.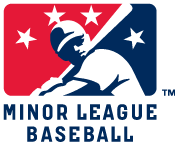 Thanks to Davis O Barker for help with this biography.
Added September 19, 2006. Updated September 16, 2008.
Copyright © 2008 Gary Bedingfield (Baseball in Wartime). All Rights Reserved.