Go on, why not sponsor this page for $5.00 and have your own message appear in this space.


Click here for details



Those Who Died That Others Might Be Free
World War II Hero of the Minor Leagues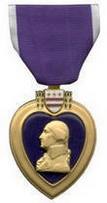 Johnny Taylor
Date and Place of Birth: Dallas, Texas
Date and Place of Death: July 26, 1944 Pacific
Baseball Experience: Minor League
Position: Third Base
Rank: Corporal
Military Unit: USMC
Area Served: Pacific Theater
Johnny P Taylor was born in Dallas, Texas. Taylor signed with the Lubbock Hubbers of the newly formed West Texas-New Mexico League in 1938.
"Johnny played third base and was known for his strong arm," recalls Bill Cope of Lubbock. "There was a contest that was staged to see who had the strongest arm and players lined up in center field and threw toward home plate. When it was Johnny's turn he threw a ball that went clear past home plate and hit the top of the grandstand. He was kidded considerably about his lack of accuracy!"
Taylor remained with Lubbock for the 1939 season, he was with Longview and Waterloo in 1940 and El Dorado in 1941. Taylor then joined the Marines and served in the Pacific. Corporal Taylor was killed in action on July 26, 1944.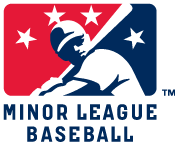 He is buried at the Honolulu Memorial in Hawaii.
Thanks to Bill Cope and Davis O Barker for help with this biography.
Added November 14, 2006
Copyright © 2007 Gary Bedingfield (Baseball in Wartime). All Rights Reserved.