Go on, why not sponsor this page for $5.00 and have your own message appear in this space.


Click here for details



Those Who Died That Others Might Be Free
World War II Hero of the Minor Leagues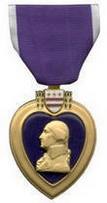 Al Stiewe
Date and Place of Birth: 1917 Erie County, Ohio
Date and Place of Death: February 15, 1945 Italy
Baseball Experience: Minor League
Position: Shortstop
Rank: Corporal
Military Unit: 338th Infantry Regiment, 85th Infantry Division, US Army
Area Served: Mediterranean Theater of Operations
Alvin "Buster" Stiewe was born in Ohio in 1917. He began his professional baseball career with the Sandusky Sailors of the newly formed Ohio State League in 1936, and batted .303 with five home runs and 49 RBIs. In 1937 - with the Sailors and then the Marion Presidents when the Sailors folded - he batted .260.

In 1938, the shortstop and lead-off hitter joined the Findlay Browns of the same league. He was batting .303 with 36 RBIs, when he quit the team to join the Marion semi-pro club. He played semi-pro ball with Norwalk in 1939.


Stiewe entered military service with the Army on March 28, 1942, at Camp Perry in Lacarne, Ohio. Assigned to the 338th Infantry Regiment of the 85th Infantry Division, Corporal Stiewe was killed in action in Italy on February 15, 1945. He is buried at Florence America Cemetery in Via Cassia, Italy.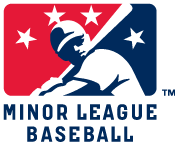 Added February 5, 2008.
Copyright © 2008 Gary Bedingfield (Baseball in Wartime). All Rights Reserved.