Go on, why not sponsor this page for $5.00 and have your own message appear in this space.


Click here for details



Those Who Died That Others Might Be Free
Rod Sooter

Date and Place of Birth: December 14, 1924 Lynden, Washington
Date and Place of Death: February 1, 1946 Klingsbach, Germany
Baseball Experience: Minor League
Position: Pitcher
Rank: Sergeant
Military Unit: Headquarters Company, 368th Fighter Group USAAF
Area Served: European Theater of Operations

The Germans had surrendered. The war in Europe was over, and for Rod Sooter it should have been just a matter of time before he got home and started playing pro ball.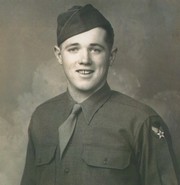 Rodney L "Rod" Sooter was born on December 14, 1924 in Lynden, Washington. The Sooter boys were all baseball players and Rod, Wilburn and Hugh made up one third of the Meridian High School team in Bellingham, Washington. Sooter was a hard-throwing left-hander who loved baseball. "He would spend hours pitching balls against an old car seat," recalls his brother Wilburn. "I remember watching him from our kitchen window. I believe if he were timed he could throw the ball nearly 100 miles per hour."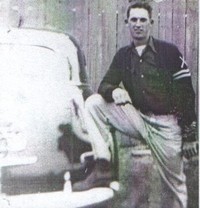 Sooter was also very mechanically minded. "Rod put new bearings in our Model A Ford when he was about 15," says Wilburn. "He did it without instruction, he just seemed to know how things were put together."

Sooter quit high school in 1942 to work and play ball at the Lake Washington shipyard in Seattle. "Rod wasn't too turned on by school and failed the third grade," explains Wilburn.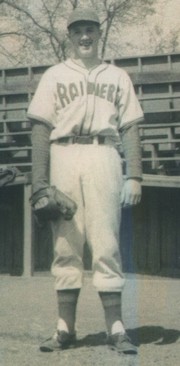 While pitching for Lake Washington, Sooter was scouted by the Pacific Coast League's Seattle Rainiers. He signed with the team in November 1942 and was released in May 1943, but not before manager Jack Skiff and coach and former major league pitcher Syl Johnson had helped to perfect the youngster's delivery technique.

Back with Lake Washington in 1943, Sooter was soon under the observation of New York Yankees' scout Joe Devine. Military service beat Devine to the punch, but he and Sooter had an agreement that after the war the left-hander would sign with the Yankees.

In July 1943, Sooter was sent to Denver, Colorado to train with the United States Army Air Force as a tail gunner. Sooter was sent to England in 1944. "He was hurried overseas without a furlough home," recalls Wilburn. "I never saw him as a soldier."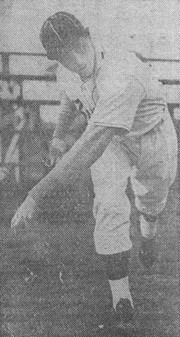 Private First Class Sooter was assigned to the 1st Base Air Depot as an athletic officer and he was soon making a name for himself as a pitcher for the Bearcats on the military baseball circuit. "Sooter ... is a dead image of lefty Bob Grove on the mound when he cocks his pitching arm, kicks his right leg smoothly towards the sun and then rhythmically unwinds to whip the ball across the plate with enough speed to crack a brick wall," observed sportswriter Tony Cordaro in the Stars and Stripes.

"His splendid 1945 record of six victories against one reversal in the European Theater of Operations," Cordaro continued, "has won him countless admirers who will scan the sports pages in future years to follow this stylish chucker's career."

Sooter's military masterpiece came in 1945, pitching the BADA Bearcats to the United Kingdom USSTAF diamond championship with a 4-0 five-hitter over the 988th Military Police Fliers.

Later in the year Sooter was sent to mainland Europe. "Who would ever have thought two years ago that I'd carry the Meridian Trojans' colors over England, France and Germany," Sooter told his hometown newspaper in 1945. Sooter also indicated that despite the war being over in Europe, he accepted the fact that he would remain overseas for some time.


Well, you know I love baseball and after all it might do those German kids lots of good to play good old American baseball for competition rather than learn war with guns. There is a grand bunch of fellows in our baseball crowd and with fellows like Joe Devine, the Yankees' scout, keeping track of you all the time, where could you find better company?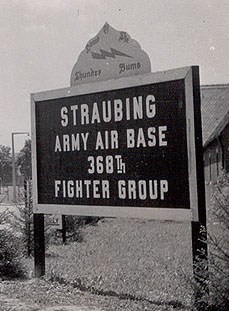 By early 1946, Sooter, now a sergeant, was in Straubing, Germany with the 368th Fighter Group, part of the army of occupation. He had the required number of points for his discharge but was awaiting arrival of a replacement before he could return home.

On the morning of February 1, 1945, Sooter took a flight from Straubing Army Air Base to a ski lodge near Klingsbach in the Bavarian Forest about 25 miles away. Piloting the Piper L-4 Grasshopper light liaison airplane was Lieutenant Thurman. The ski lodge was operated under the direction of the United States Special Services Department and in addition to taking a look at the facilities, Sooter needed to deliver a message regarding supplies being sent from the air base.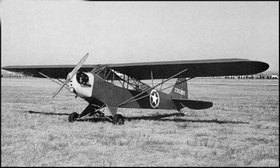 At 10.30am, as the L-4 came in to land it stalled and crashed on the runway. The plane burst into flames. Sooter struggled to the doorway where he slumped and died. Lieutenant Thurman escaped the wreck and was hospitalized in Germany and then the United States. "My mother and I visited the lieutenant in hospital in Kansas City," says Wilburn. "We got the details of the accident from him. He was covered with burns from head to toe as he had to kick his way out of the plane." Lieutenant Thurman died ten months after the accident in December 1946.
Sergeant Rod Sooter is buried at Lorraine American Cemetery in St Avold, France. Wilburn Sooter, who went on to play minor league baseball after the war, will never forget his older brother. "Rod was reckless, creative and insightful. He had a good sense of what he wanted to do - he wanted to play baseball." Wilburn will also never forget what a fantastic pitcher he was. "I was used to catching him and when I played professional baseball I wondered how the pitcher got by."
Thanks to Wilburn Sooter and also the 368th Fighter Group Association for help with this biography.

Added July 21, 2006.
Copyright © 2007 Gary Bedingfield (Baseball in Wartime). All Rights Reserved.