Go on, why not sponsor this page for $5.00 and have your own message appear in this space.


Click here for details



Those Who Died That Others Might Be Free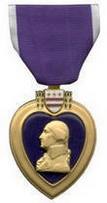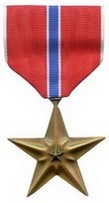 Don Shelton
Date and Place of Birth: June 11, 1918 near Webster City, Iowa
Date and Place of Death: September 15, 1944 Italy
Baseball Experience: Minor League
Position: Pitcher
Rank: Staff Sergeant
Military Unit: 133rd Infantry Regiment, 34th Infantry Division US Army
Area Served: Mediterranean Theater of Operations
Don was a fine young man who attended church and Sunday school at the Church of Christ. He was greatly devoted to his mother and father and long will be remembered as an outstanding sportsman and a true friend.
Webster City Observer November 19, 1948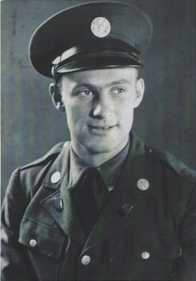 Donald "Don" R Shelton was born on a farm south of Webster City, Iowa – the only son of Mr and Mrs Ray Shelton. He was eight years old when his family moved to Webster City. A big, raw-boned young man, he was an outstanding three-sport athlete at Lincoln High School. He was captain of the basketball team in his senior year and received all state honors as a center. On the all conference team in football he received an honorable mention and was an excellent baseball pitcher.
Shelton graduated from high school in 1937 and attended the University of Iowa for one year. He played baseball for the local Clave Feeders team, pitched for semi-pro teams in Iowa, and was given a tryout with the Pittsburgh Pirates, pitching briefly for the Hopkinsville Hoppers of the Kitty League in 1940.
In December 1940, he enlisted with Company E of the local National Guard. On February 27, 1941, Company E was mobilized and Shelton trained at Camp Claiborne, Louisiana and Fort Dix in New Jersey.
In February 1942, Sergeant Shelton boarded a troop ship at the Brooklyn Navy Yard bound for Northern Ireland. As part of a large convoy that zigzagged across the North Atlantic, Navy destroyers constantly circled the outside of the convoy in an n effort to ward off prowling U-boats.

Shelton arrived safely in Northern Ireland in March 1942 and was stationed at Castle Rock. Informal baseball games between battalions began in April, and it was in July – to celebrate Independence Day – that the first officially recognized baseball game since the First World War took place in Northern Ireland. Don Shelton was a relief pitcher for the 34th Infantry Division against the 1st Armored Division at Windsor Field, Belfast, in front of an enthusiastic if somewhat bewildered crowd of locals and the Duke of Abercorn. He hurled the last inning of the game, forcing the first two batters to ground out and then retired the third on an easy fly to the shortstop to preserve a 3-2 win.
34th Infantry Division team in Northern Ireland 1942
(Don Shelton is front row, seventh from left - only head visible)

In November 1942, the 34th Infantry Division left Northern Ireland to take part in "Operation Torch," the Allied landings on North Africa. They landed at Oran on January 3, 1943 and were moved up to the front line in Tunisia the first week in February. Sergeant Shelton remained in the front line until the end of the Tunisian campaign in May 1943. The 34th Infantry Division then returned to Oran. Shelton played on a championship basketball team during this time and participated in a number of swimming competitions. The 34th Infantry Division baseball team played two games against the 95th General Hospital while there, losing the first game, 11-0, and winning the second, 11-0. The 11-0 win was to be Don Shelton's last game. In July 1943, the 34th Infantry Division left North Africa for Sicily.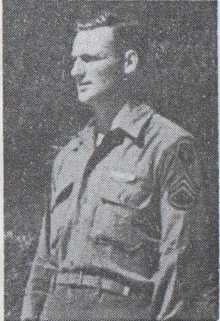 The invasion of Italy began in September 1943, and Shelton distinguished himself as a combat soldier, receiving the bronze star "for exemplary conduct in ground combat against the armed enemy on or about March 25, 1944 in the Mediterranean theater of operation."
He was wounded in the bitter fighting around Lanuvio in early June 1944, and was sent to an Army hospital. While recuperating he had the opportunity to visit Rome and also participated in an Army swimming competition before returning to his unit.
The Allied advance through Italy was a slow, grueling and costly process. In September 1944, the 34th Infantry Division were slowly advancing against stiff German opposition in northeast Italy. On September 15, Company E attacked German forces near Terenza in Tuscany. Staff Sergeant Donald Shelton was killed in action during the battle – one of 90 American casualties on that day alone. His parents, who were then living in California where Ray Shelton had found employment with the Santa Fe Railroad Company, were notified of their son's death on September 29.
Don Shelton was originally buried in Italy. On November 22, 1948, his body was returned to Webster City. Military services were held at Foster's Funeral Home and he was buried at Graceland Cemetery.
Thanks to Ketta Lubberstedt at the Kendall Young Library in Webster City and Gus Dermand, former mayor of Webster City, Iowa, for help with this biography. Some of the military information was obtained from the 34th Infantry Division Association.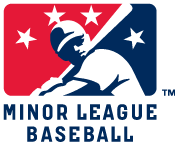 Added November 19, 2006. Updated January 7, 2007.
Copyright © 2007 Gary Bedingfield (Baseball in Wartime). All Rights Reserved.